Please use any information and/or images on this page freely! We appreciate your interest to our product!
Information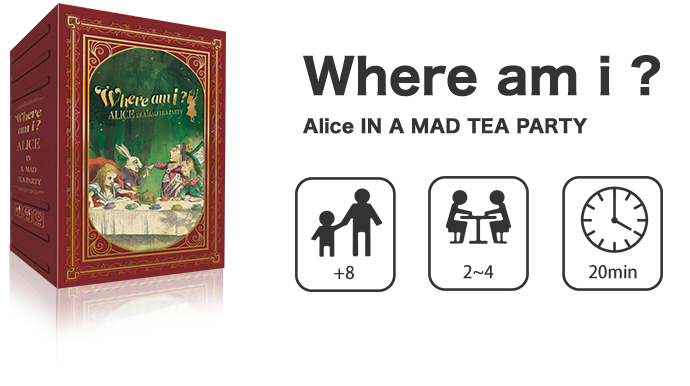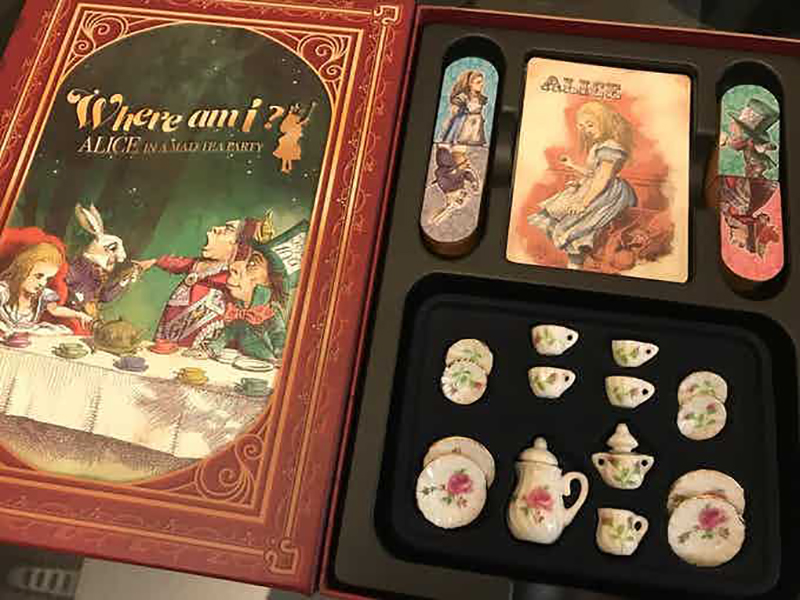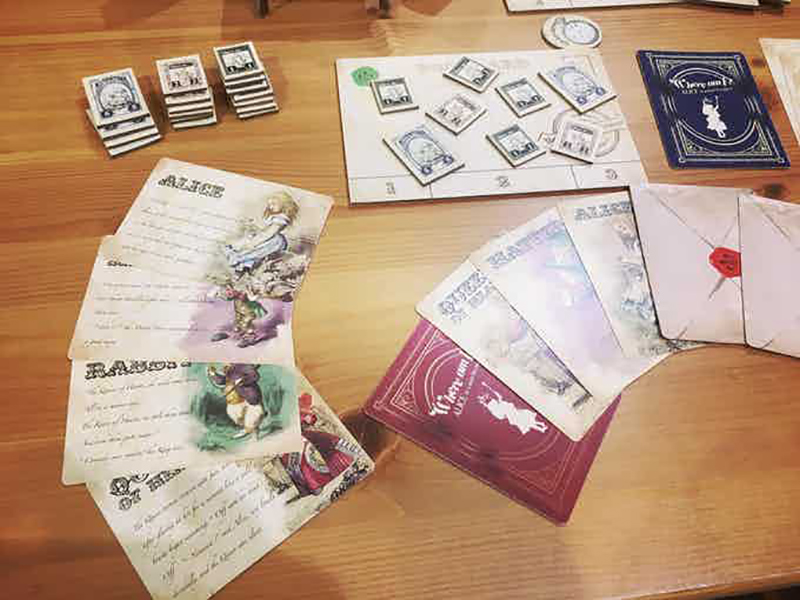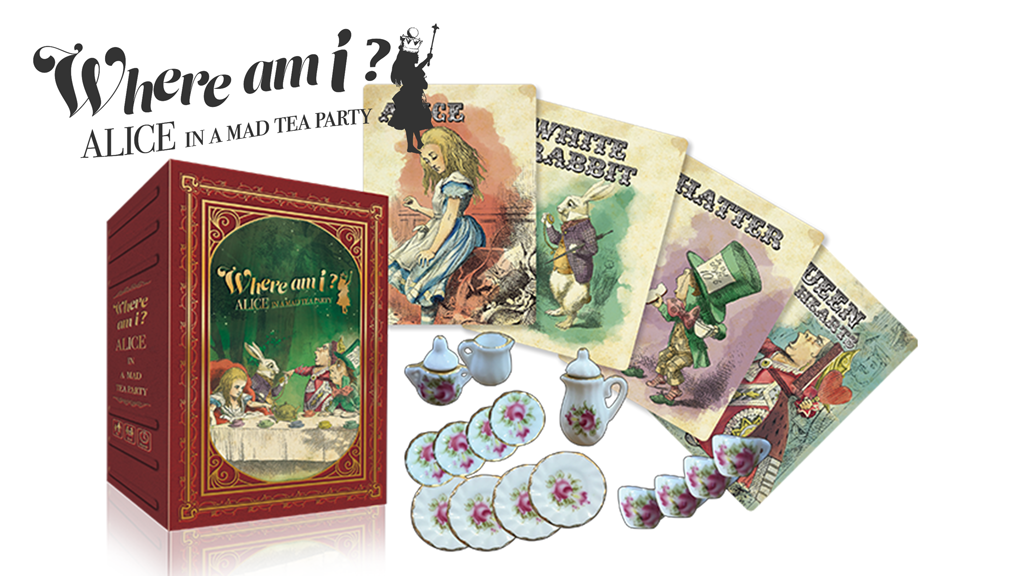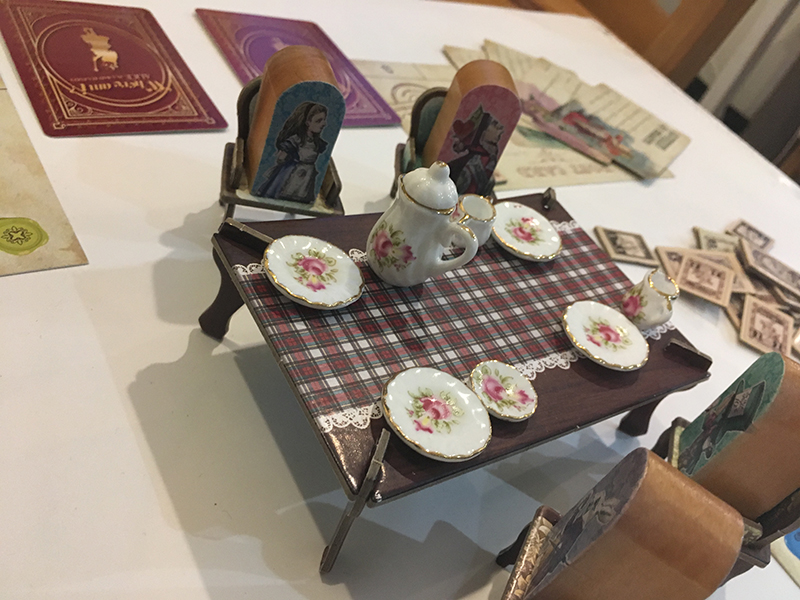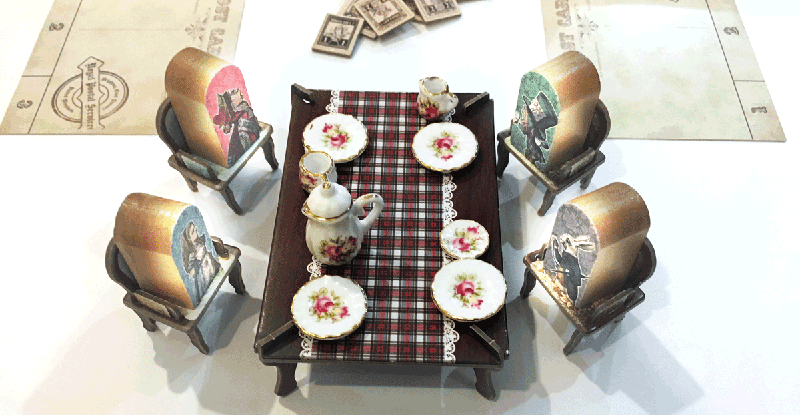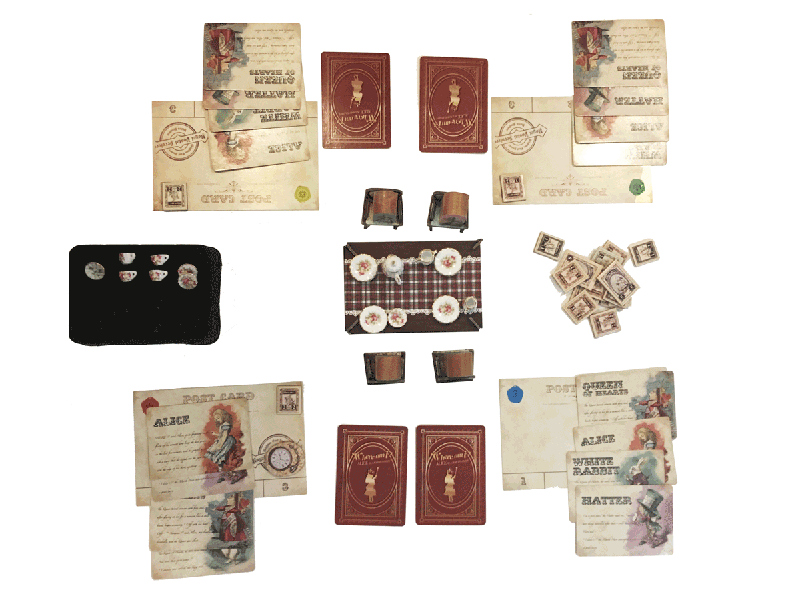 ① The game express the world of "Alice in Wonderland" in very detail.
The outer box is shaped like a book, and when you open the box, you will find desks, chairs, classics stamps and real tea set.
② The tea cups and a pod used in this game are real minituate pottery for you to enjoy the tea party.
③ You will enjoy this game for fun time with your family.
2-4 people can enjoy conversation and this game.
Instructions